About TT Luxury Cat Towers
From Tigga Towers ltd to the Covid 19 Pandemic to TT Luxury Cat Towers.
In May 2009 I formed Tigga Towers Ltd. For 13 years we built and ran a small business for cat owners with our own Luxury Cat Towers, cat beds and cat toys. Selling to over 20 countries worldwide with numerous awards for our designs. We remained a small family team attending cat shows and pet events around the UK and into Europe.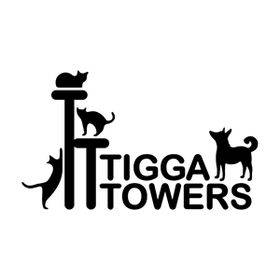 Our business was built on our reputation and providing a quality service.
We strived to be the Number 1 supplier of the best Cat Scratching Towers on the market in the UK. To this day many of our Tigga Towers still stand in their original form some 13 years later.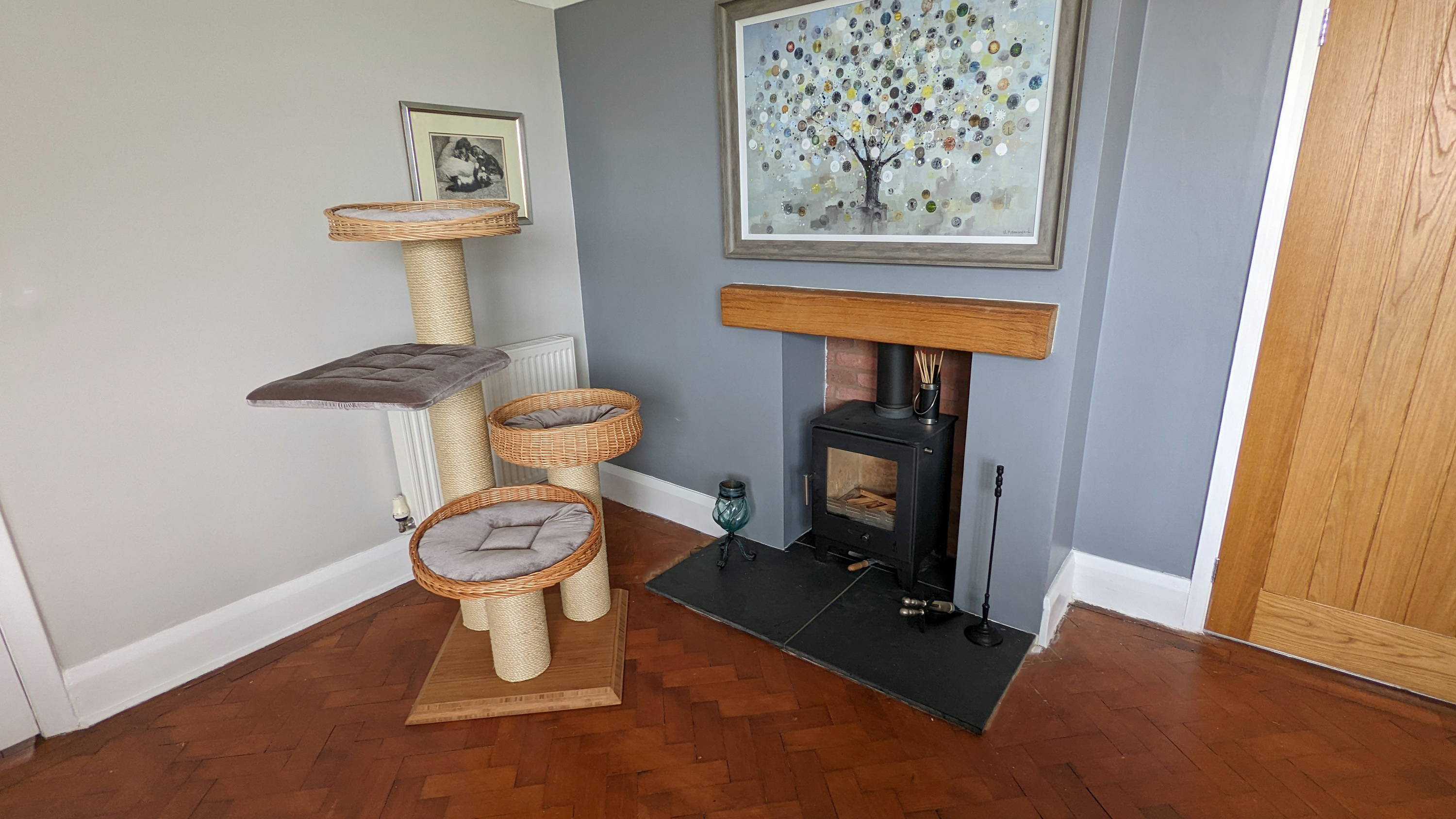 In 2020 when the pandemic hit our business like so many was forced to close for a period.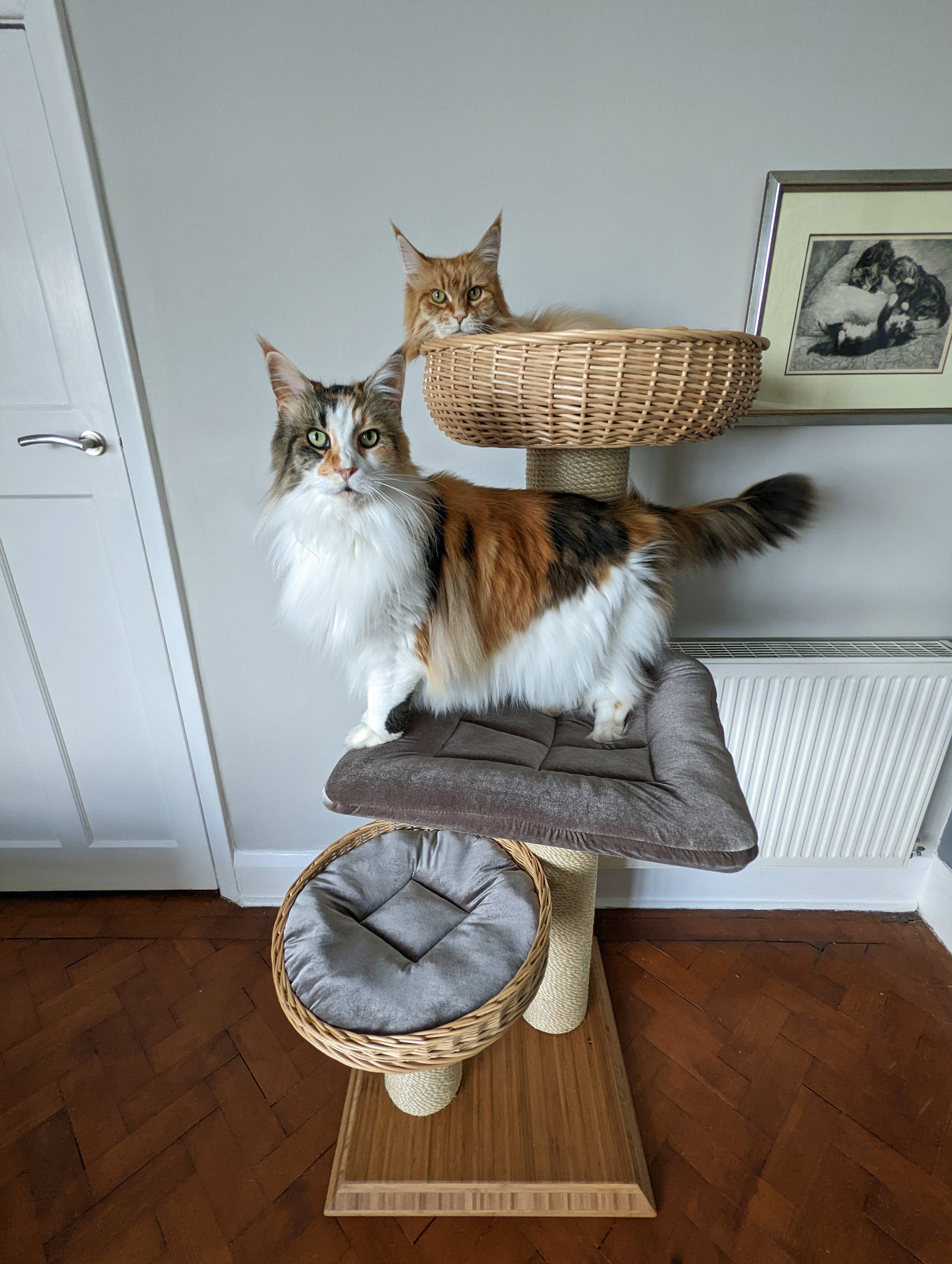 We then moved to 100% online competing for space with the 'big boys' like pets at home, amazon, and many others. Our social media became vital to building an online presence and service when there were no cat shows or events to attend. This proved challenging to say the least. As the effects of Brexit began to hit home during the pandemic our long-term suppliers in Europe began to increase costs some 50% but their service deteriorated with several suppliers failing to deliver any orders. Combined with the continued effect of no events into late 2021 we had a tough call to make.
Late Spring 2022 saw Tigga Towers ltd formally close its doors after a final push to try to work through the issues we faced.
Speaking to so many of our lovely customers I began to realise how valued we were to so many and that I needed some time out to regroup and assess the next step. Would we come back or was it time to call it a day completely
Roll into October 2022 and here I am back with
TT Luxury Cat Towers.
The TT will always remain with me, but I have moved back to where we started the Cat Towers. The new range is exciting, innovative and for me most importantly of all sustainable.
With the new name comes new branding and a new streamlined identity but still the same top quality and service.0
It is all about the Cat Towers and beds to fit the towers. Using recyclable materials such as Bamboo we have removed the mdf element from our manufacture process. Our wicker cat baskets are quite simply stunning with new designs and shapes unique to us.
The scratching towers remain extendable and adaptable.
With the same 2 yr. guarantee our 100 % natural unbleached sisal rope is still used providing the 'top' quality sisal cat posts we have been known for since 2009. No synthetic sisal means NO plastic and no danger to cats or kittens.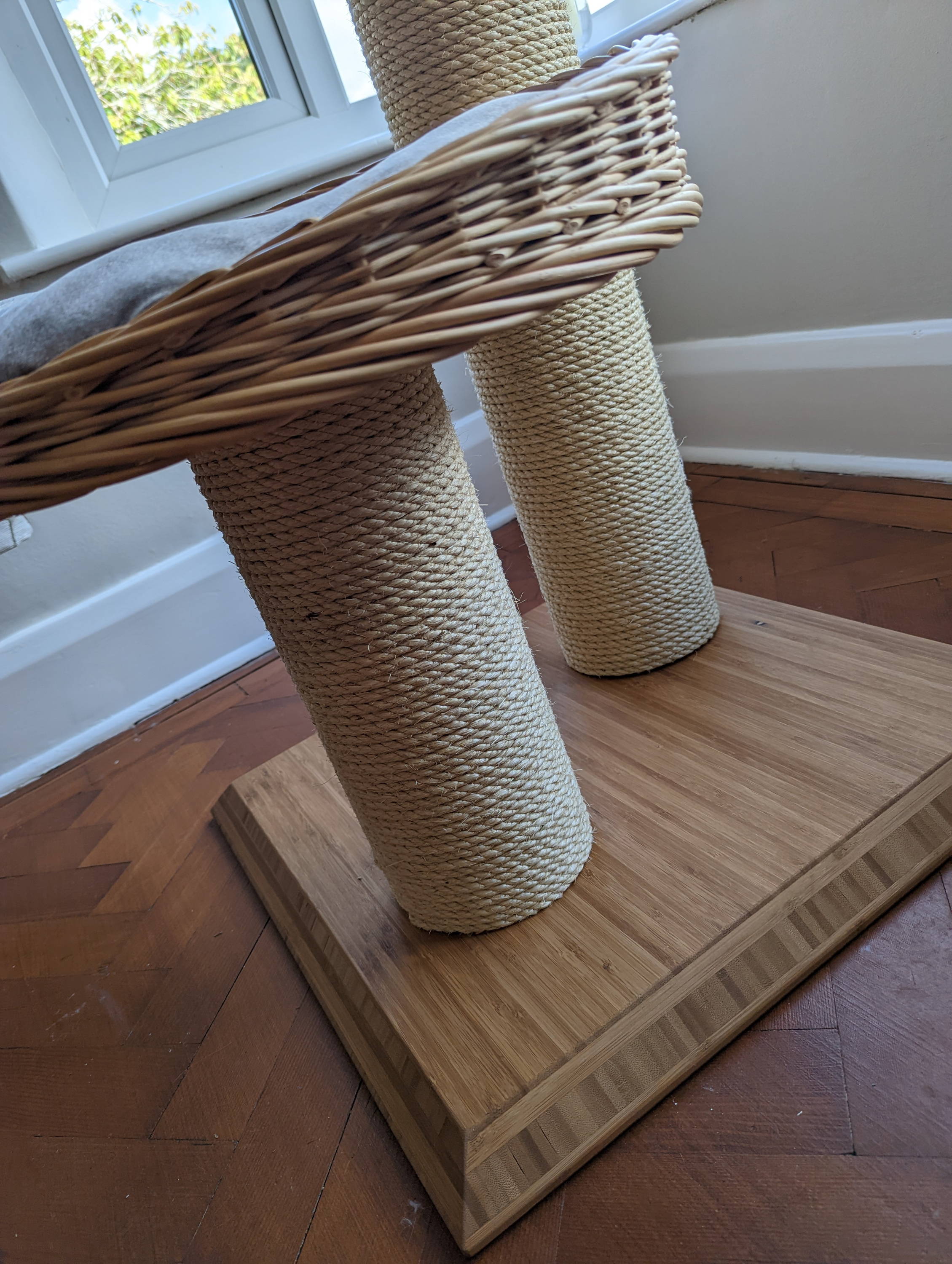 Using a shorter pile with a velour type fabric everything is machine washable and the padding is 3 x times thicker our original beds. It is still easy to maintain and remove the fur and is perfect for kittens and new-born babies to rest on.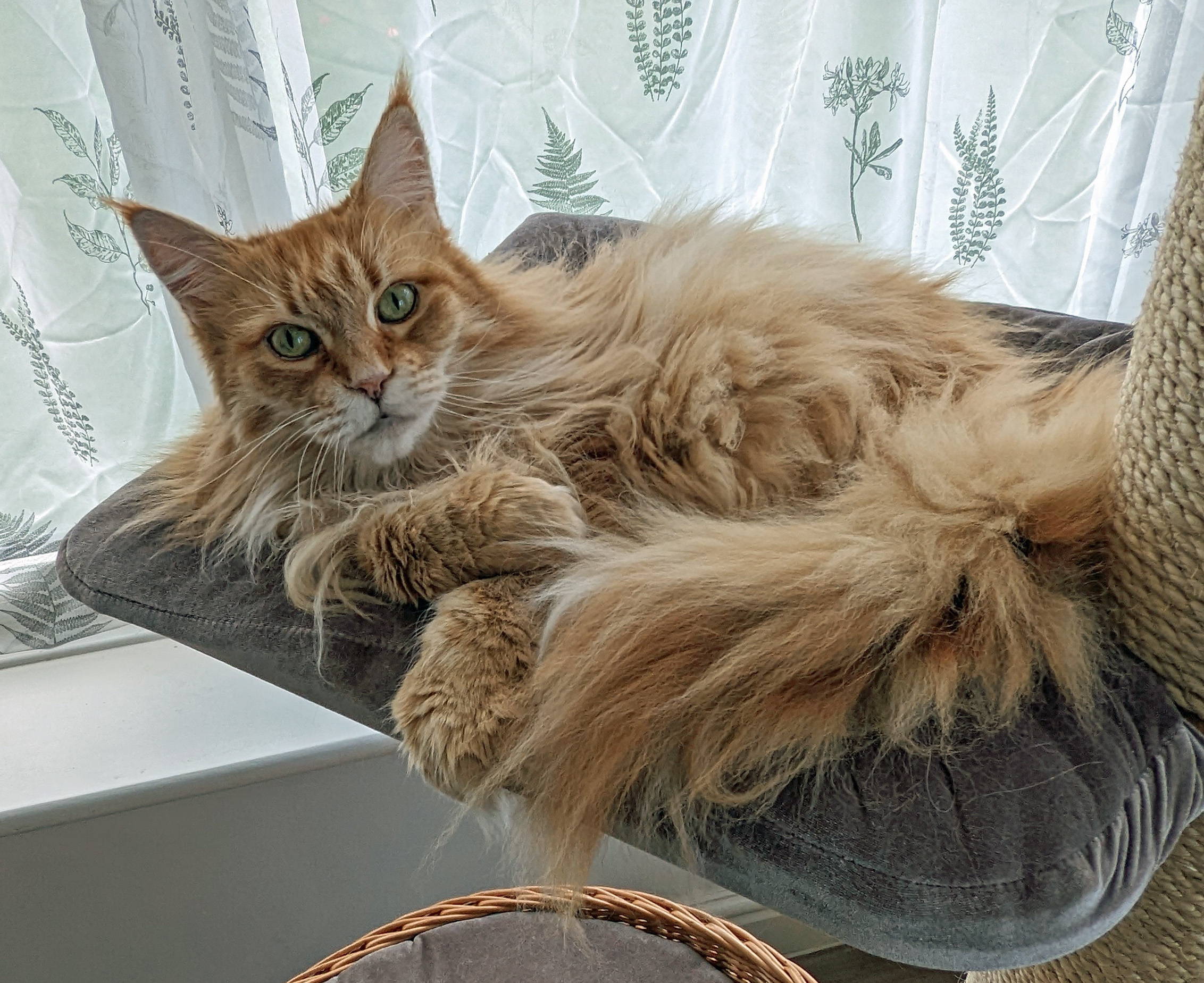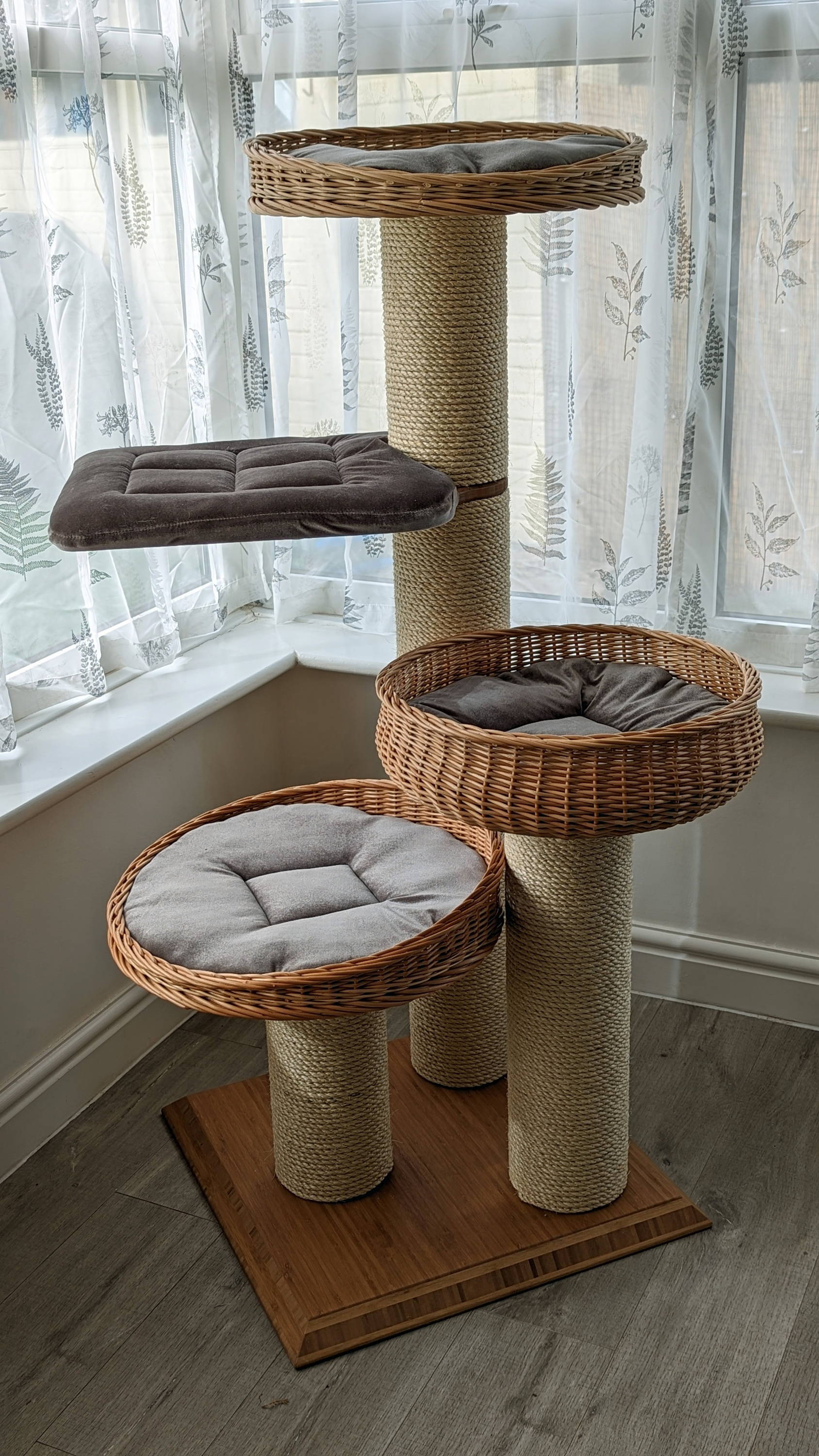 The new bamboo style frames, bases and beds look stunning and finished in a natural oil to protect and give summer and winter options too 😊
TT Luxury Cat Towers are designed and made in the UK and if you contact us then you will get straight to me Sam. I am happy to answer any questions you may have and if you want to design and spec your very own TT Luxury Cat Tower then let's book that appointment and get creative.
My goal is to continue the last 13 years as we evolve into the new era with our Cat Towers. Providing the service and support and the best quality Cat Towers on the market today.
So, what are you waiting for come and find me at a show, email or simply pick up the phone and say hello?
Sam
Samantha Marsh
Founder TT Luxury Cat Towers